Very excited for this next chapter in my career and my life - I'll be moving to Montreal to develop my painting and my bilingualism in my favourite city! Can't wait to live in the city that has held and inspired so many of my favourite contemporary artists, to explore and discover galleries in every corner of the city, and to paint and draw and create and explore in this new environment! It's strange to feel so at home in a place you've never lived before - but my parents and grandparents all lived in Montreal - it must be the nostalgia in my DNA <3
To all my friends in Ottawa - THANK YOU for the past few years.. believing in my dream, pushing me to challenge myself, reminding me why I do this, and not letting me give up...for giving me the love and support to keep going.. I owe all of my success and blessings these past 2 years to you! I will be back to visit, and I look forward to visits at the new place <3 THANK YOU THANK YOU THANK YOU!!

Powered by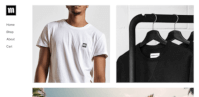 Create your own unique website with customizable templates.